Building Safety Month
BSM 2017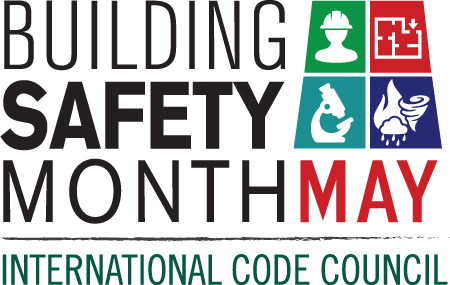 May is Building Safety Month. Building Safety Month is a public awareness campaign to help individuals, families and businesses understand what it takes to create safe and sustainable structures. The campaign reinforces the need for adoption of modern, model building codes, a strong and efficient system of code enforcement and a well-trained, professional workforce to maintain the system.
The Mathews County Building Department, the Virginia Building and Code Officials Association (VBCOA) and the International Code Council (ICC) support this initiative world wide and throughout the state of Virginia.
The Mathews County Building Department will have a table set up at this years May Fair (Saturday May 6th) at the Historic Court House Green. Stop by, we will have lots of good information and handouts.
Each week has a different theme, see the links below for additional info:
This year's theme is Code Officials— Partners in Community Safety and Economic Growth.
Weekly Themes
WEEK ONE // May 1-7, 2017
Mentoring the Next Generation of Building Professionals
WEEK TWO // May 8-14, 2017
Building Design Solutions for All Ages
WEEK THREE // May 15-21, 2017
Manage the Damage – Preparing for Natural Disasters
WEEK FOUR // May 22-28, 2017
Investing in Technology for Safety, Energy & Water Efficiency